Ri Prasad
MBA, MCNE, PSA, SLHMS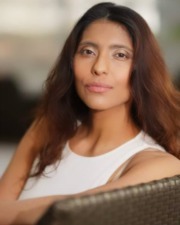 Ri Prasad, Owner and Realtor®
Your favorite high energy, tech savvy, and GO-GETTING Chicago Realtor is driven by an unwavering desire to help people, Ri Prasad has built a successful career in real estate that continues to go from strength-to-strength. For Ri, it is an absolute privilege to guide her loyal clientele through what can sometimes be a stressful process. She loves nothing more than seeing people's property dreams become a reality.
She uses her enthusiasm and broad practical knowledge base, alongside the Art & Science of Real Estate in conjunction with data analysis, technology, and digital marketing to serve her clients and exceed their expectations!
Real Estate isn't just a profession, it is an Obsession! This isn't just a saying; it is a way of life! Ri began her career in Real Estate at 20 years old with her first investment property. Receiving her MBA in Marketing and Advertising Campaigns at 21 years old, Ri worked her way up in the software industry to become a Marketing Executive heading the Field Marketing Division for a world wide company in North America, South America, and Asia.
Ri returned to her passion to receive her Real Estate license in 2013. This transition allowed her to combine together her two passions of marketing and real estate.
She continues to build her portfolio of investment properties; who better to advise you than someone who works in every aspect of real estate from investments, commercial real estate, residential to a investor herself!
Credentials
MBA- Marketing and Advertising Campaigns

Licensed Realtor® - Chicago Association of Realtors

Certified Negotiations Expert®

(CNE)

Master Certified Negotiation Expert® (MCNE)

Pricing Strategy Advisor (PSA)

Real Estate Divorce Specialist

Certified Luxury Home Marketing Specialist (SLHMS)