10 Chicago Speakeasies You Won't Want To Miss
Posted by Ri Prasad on Friday, October 28, 2022 at 10:30 AM
By Ri Prasad / October 28, 2022
Comment
Even though Prohibition ended nearly a century ago, speakeasies are still as popular as ever. The enchanting allure of disappearing into a hidden, intimate bar nestled just below the loud chaos of the city is heightened even more as the weather cools down, and we want to be cozied up in small, dim-lit places. Speakeasies are an integral part of Chicago's local bar culture, and we have a list of ten of them to check out this fall.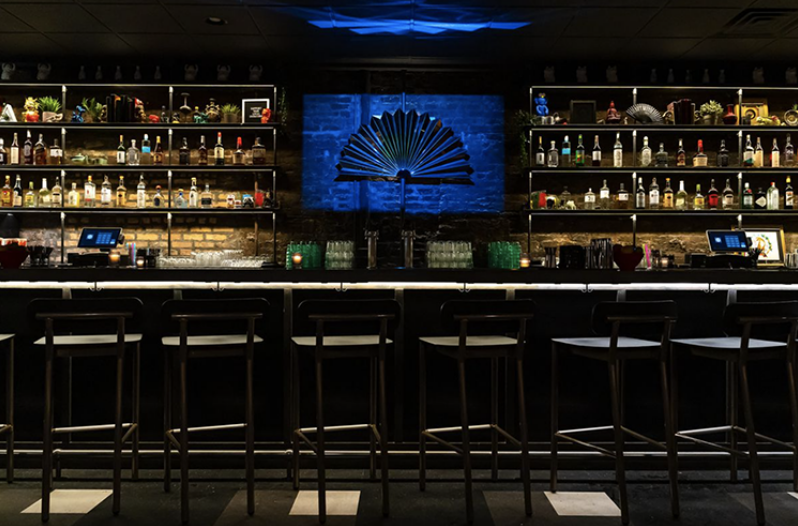 1. Nine Bar
Chinatown's first cocktail bar can be found nestled behind Moon Palace Express. This speakeasy is dimly lit by a discreet sign bearing the Chinese characters for "Nine Bar." Don't blink; you might miss it!
Chinatown | 216 W Cermak Rd, Chicago, IL 60616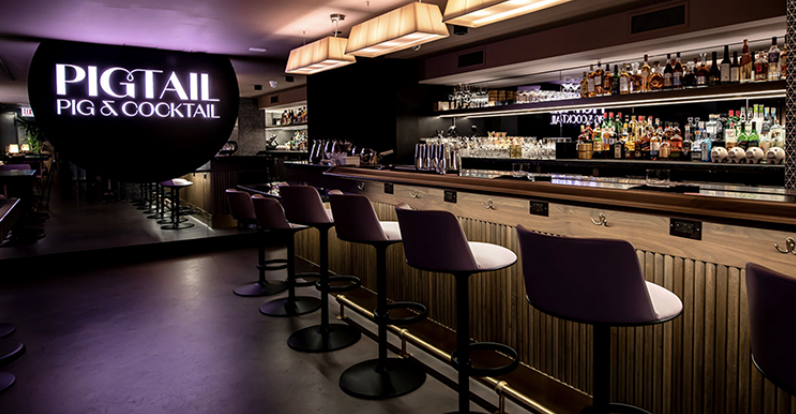 2. Pigtail
Located on the lower level of River North's Jaleo, Pigtail is a Spanish-influenced hideaway created by world-renowned chef José Andrés. This sophisticated speakeasy offers intricate and elaborate cocktails, as well as multi-course food and cocktail pairings.
River North | 500 N Clark St #465, Chicago, IL 60654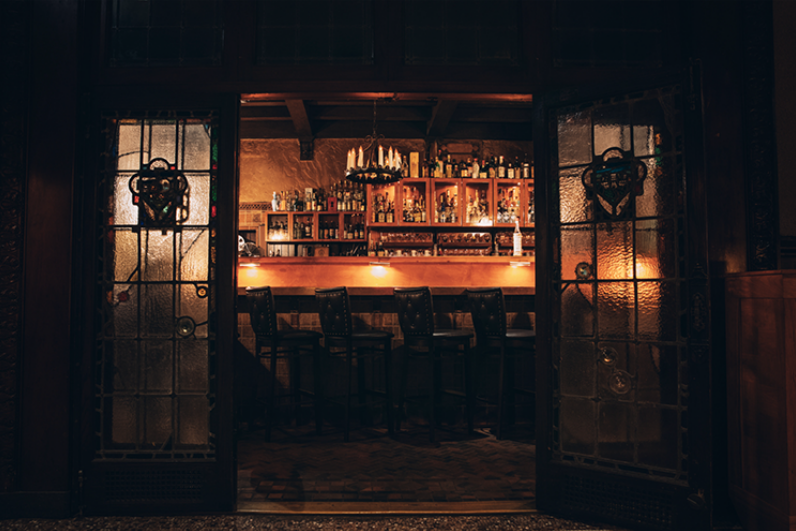 3. Milk Room
If you really want a cozy & intimate setting, you have to check out this eight-seat micro-bar across from Millenium Park. Found behind a discreet entrance on the second floor of the Chicago Athletic Club, Milk Bar offers some of the most expensive and rarest vintage spirits in the entire world.
Loop | 12 S Michigan Ave, Chicago, IL 60603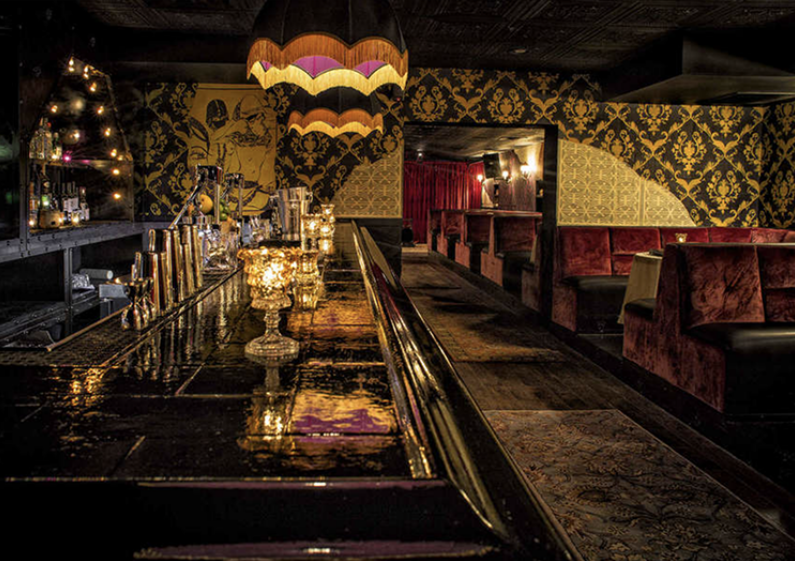 4. Bordel
Bordel takes its speakeasy status very seriously; this sneaky hideaway can only be found atop a red stairwell via an unmarked door above Mama Delia in Wicker Park. Not only does it offer a variety of boozy delights, but it also doubles as a cabaret with live acts such as burlesque dancers and fire eaters. A trip to Bordel is sure to be a night filled with intrigue!
Wicker Park | 1721 W Division St, Chicago, IL 60622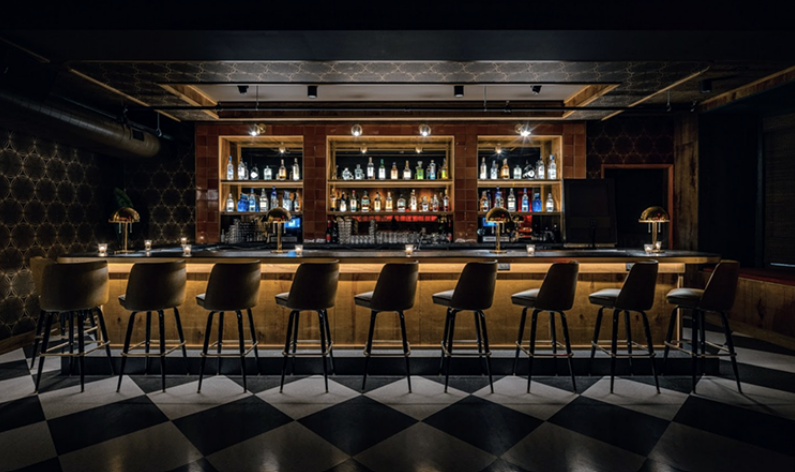 5. Blind Barber
Come in for a cut, leave with some cocktails – tucked away behind an actual barbershop, you'll find this hidden Fulton market gem. The funky shop has a secret door leading to a 70s-themed cocktail lounge that offers a variety of drinks and small bites.
Fulton Market | 948 W Fulton Market, Chicago, IL 60607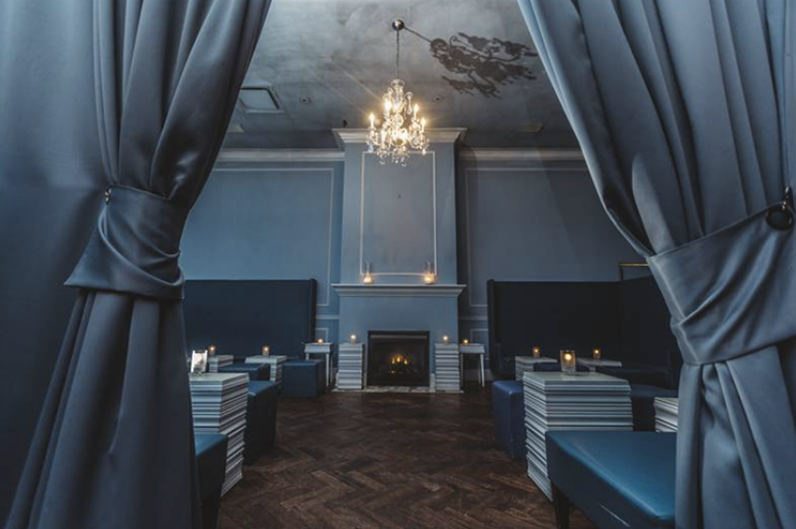 6. Violet Hour
A well-known speakeasy option is Violet Hour. This sleek and elegant cocktail lounge is a staple in Wicker Park and was one of the first speakeasy revivals in Chicago. The once discreet entrance can be found on an ever-changing mural wall on Damen.
Wicker Park | 1520 N Damen Ave, Chicago, IL 60622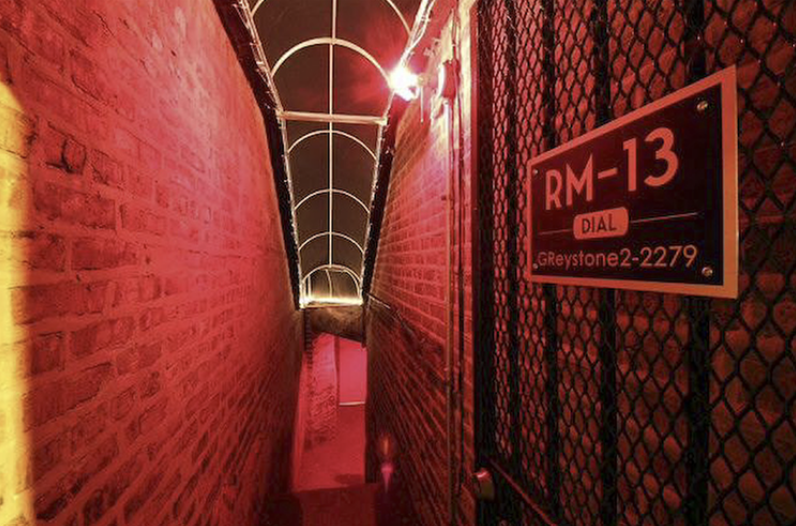 7. Room 13
A speakeasy option that won't let you in so easily is Room 13 in Lakeview. This exclusive bar can only be accessed if you apply & are accepted for a membership or if you earn an invite by staying in its central business – Old Chicago Inn. Once in, you are expected to dress your best to enjoy 1920s-themed cocktails.
Lakeview | 3222 N Sheffield Ave, Chicago, IL 60657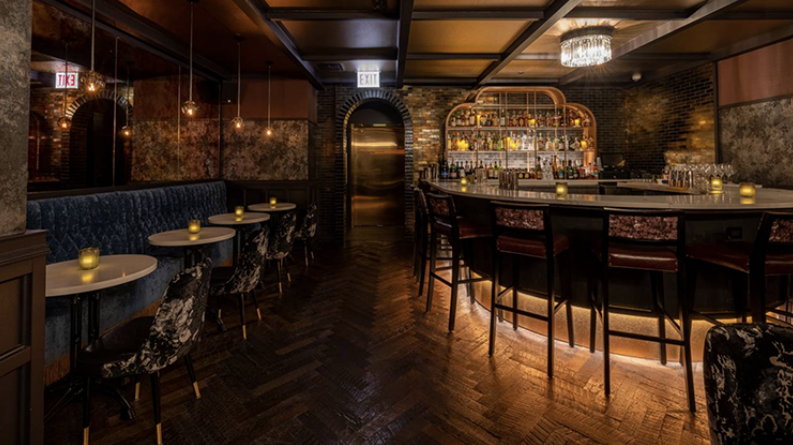 8. Rose Lounge
This romantic and intimate cocktail lounge is lit by candlelight and dim chandeliers. You'll feel high-class & exclusive from the moment you take the golden elevator down from Adalina to the moment you enjoy an extensive selection of champagne while lounging on luxe velvet sofas.
River North | 912 N State St, Chicago, IL 60610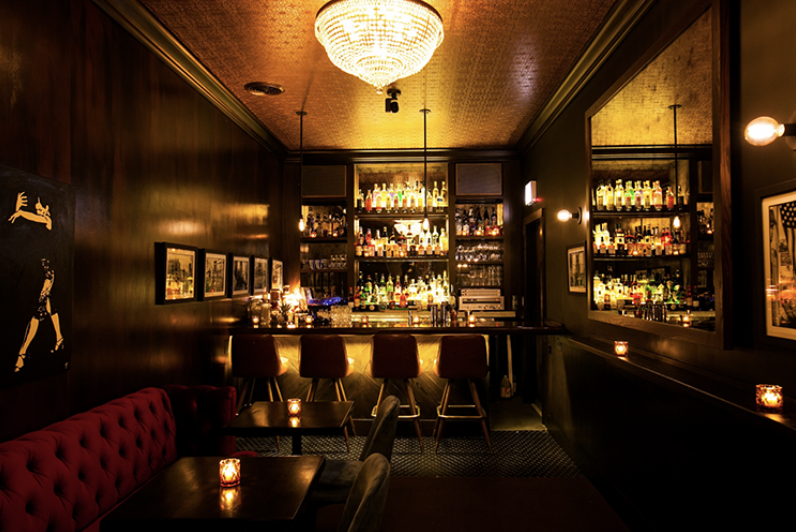 9. The Alderman
Another cozy and intimate speakeasy option is The Alderman in Pilsen. This 16-seat bar-within-a-bar can be found in Pilsen Yards. It was recently awarded Jean Banchet's 2022 Best Bar in Chicago. With a title like that, you'll be sure to want to check it out this fall!
Pilsen | 1163 W 18th St, Chicago, IL 60608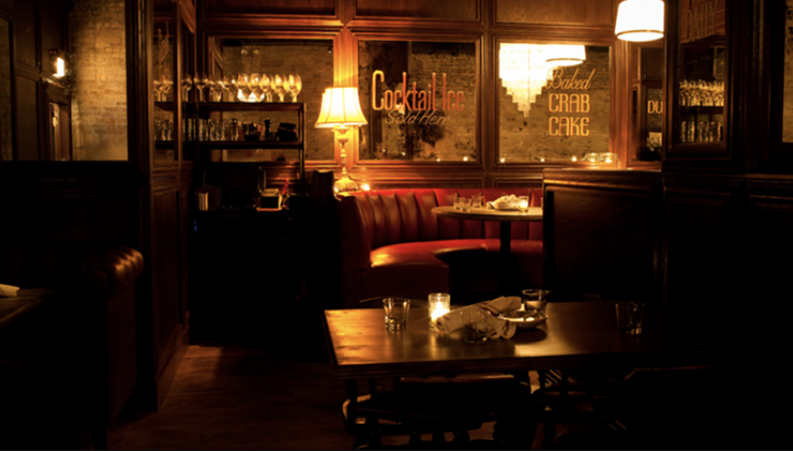 10. Booze Box
Located in Sushi Dokku's basement, Booze Box sets the mood with sultry lantern lighting and various Eastern-inspired drinks. Come down to enjoy a sake flight before heading upstairs for a sushi dinner date night.
West Loop | 823 W Randolph St, Chicago, IL 60607
WHO IS RI PRASAD LUXURY GROUP?
We are one of Chicago's leading providers of comprehensive real estate services. We are home to an ever-growing team of savvy & reputable local realtors who are community leaders, and customer-service-oriented staff. Whether you're looking to find a new home, sell your home, or invest in your future; let us be your trusted real estate advisors.
"Real Estate isn't just a profession, it is truly a obsession" - Ri Prasad