All you need is love…and a roommate
Posted by Ri Prasad on Wednesday, February 15, 2023 at 9:00 AM
By Ri Prasad / February 15, 2023
Comment
Moving in together with a significant other is a big step and one that's typically made for a variety of reasons. A new survey from Realtor.com® found that when it comes to taking the next step in their relationship, love is important, but 63% of people also said finances and/or logistics played a part in their decision making.
Will you be my… roommate?
The survey, from Realtor.com and HarrisX of more than 3,000 consumers highlights how today's expensive housing market is impacting people's love lives, especially younger individuals who have faced notoriously high housing costs in their lifetimes and find sharing living costs attractive. Eighty percent of Gen Z and 76% of millennial respondents were significantly more likely to be persuaded by money and logistics when moving in with a romantic partner; this is compared to 56% of Gen X, 44% of Baby Boomers who said the same thing.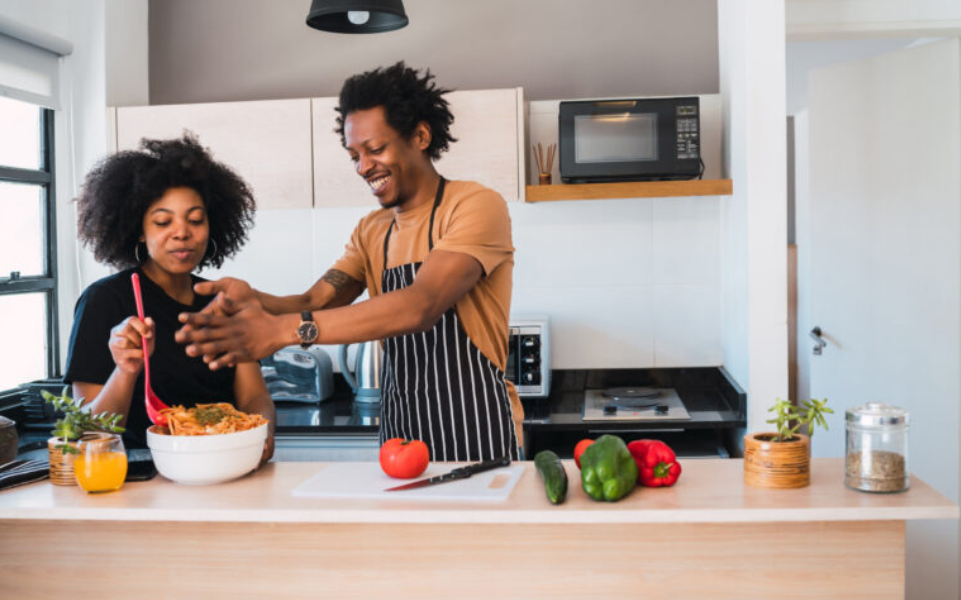 The price of love
WIth soaring rents and home prices the norm these days, seven in 10 of those surveyed said that moving in with their partner helped them be able to save money, and for some it was a significant amount. The most common amount saved each month was between $1-500 savings (27%) and $501-$1,000 savings (20%), but 6% of those surveyed were able to save a whopping $2,001 – $5,000 each month, which makes a huge difference when it comes to lowering monthly expenses and boosting savings.
When it comes to where to live, for the most part, a significant percentage of respondents moved into a home that one person already rented (37%) or owned (21%), while 30% decided to start fresh with a new rental and 9% took the leap directly into buying a home together. Find out more from Realtor.com's For Love or Money? survey here.
Find it, share it, love it
If you plan to be among the one-third who start fresh in a new home or apartment with a significant other this year, Realtor.com's co-buyer or renter tool makes it easy for you to collaborate with your partner to find the right home, together. Simply log into your Realtor.com account, and under your account tools invite your home search partner to link your Realtor.com accounts and begin sharing your home search across all your devices.
You can save customized searches and your favorite apartments and homes with one another, and the tool makes sharing private comments back and forth easy, so you can understand each other's likes and dislikes and quickly and easily find your new, shared place to call home.
If you're planning to buy or selling your house, work with a real estate professional so you have the expert insights you need to make the best possible move today and we would love to assist, please fill out the form below.
WHO IS RI PRASAD LUXURY GROUP?
We are one of Chicago's leading providers of comprehensive real estate services. We are home to an ever-growing team of savvy & reputable local realtors who are community leaders, and customer-service-oriented staff. Whether you're looking to find a new home, sell your home, or invest in your future; let us be your trusted real estate advisors.
"Real Estate isn't just a profession, it is truly a obsession" - Ri Prasad