CHICAGO HOUSING MARKET FORECAST
Posted by Ri Prasad on Saturday, March 25, 2023 at 7:30 AM
By Ri Prasad / March 25, 2023
Comment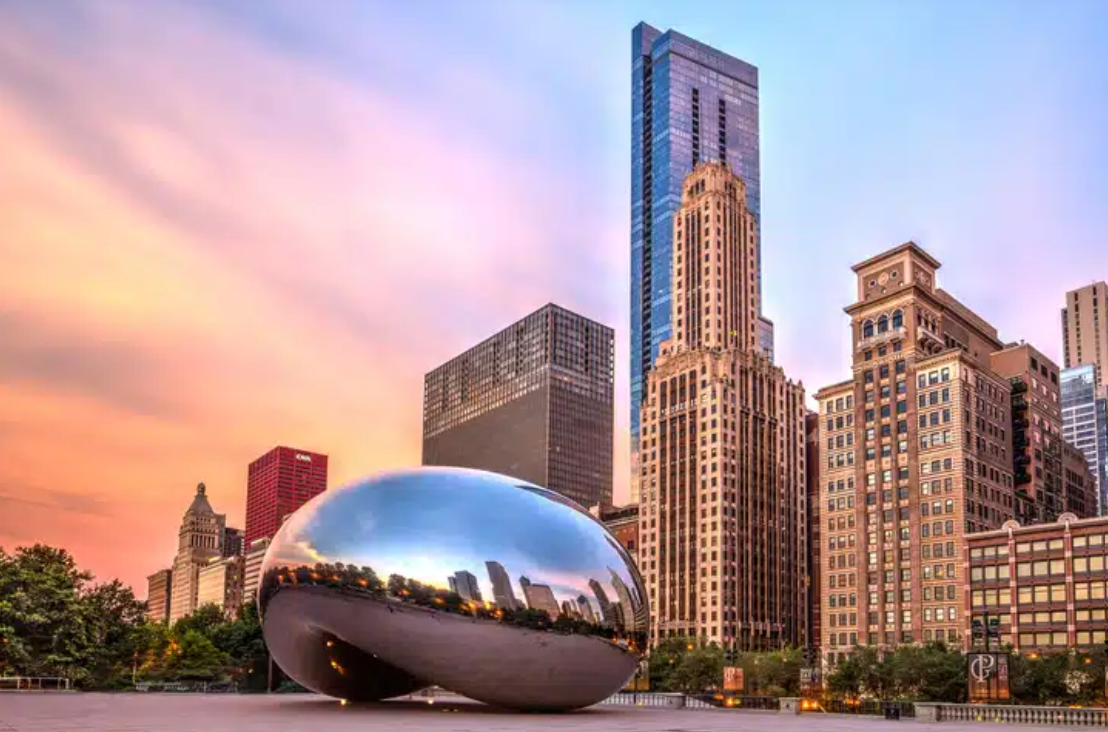 If you ask people to name a city known for its deep-dish pizza, Bears (and Cubs) and mobster history, nobody would second-guess the great Windy City, Chicago.
Chicago experienced lower home price appreciation than most cities in the U.S. in recent years, and the housing inventory has recovered more quickly than in other regions. Consumers and homebuilders are also less optimistic about the current state of the market, which could be attributed to skyrocketing construction costs and rising mortgage rates. This is also evident in the lower number of construction permits being issued for single-family and multifamily buildings, but they seem to be trending upward so far this year.
Using information from the U.S. News Housing Market Index, we've compiled the data you need for a better understanding of the Chicago metro area real estate market in 2023.
HOW THE CHICAGO HOUSING MARKET CHANGED IN 2022
Construction permits for single-family detached homes experienced a significant decline in 2022. Based on data from the U.S. Census Bureau, permit activity dropped from 475 in January 2022 to 314 in January 2023 – a 32% year-over-year decrease. Construction permits for single-family homes haven't been this low since February 2015, when they dipped to 272.
Permit activity for single-family homes steadily increased over the first several months of the year, starting at 475 and going up to 937 in April 2022. Since then, the number of permits issued per month has gone down. In the last three months of 2022, there were 1,498 permits, a decline of 28% compared to the same period in 2021, which saw 2,074 single-family homes approved for construction.
Multifamily buildings with two or more units had a better year than the single-family market. Permit activity increased from 690.5 units in January 2022 to 922.5 in January 2023, an almost 34% rise. This is the highest number since November 2021, when there were 998.333 construction permits issued for multifamily buildings. In the last three months of last year, there were 2,446.33 approvals, a decrease of almost 14% compared to the last three months of 2021, which saw nearly 2,840 construction permits.
Chicago Housing Supply and Demand
The housing supply in the Chicago metro area, which includes Naperville and Elgin, experienced some significant recovery over the last year.
As of January 2023, there were 4.29 months of inventory compared to 2.78 in January 2022, based on data from Redfin, up 1.51 months year over year. Housing supply refers to the number of months it would take to sell all homes on the market at their current listing price. Six months is typically considered a balanced market. At the national level, there were 3.2 months of housing inventory in January 2023, up 1.71 months year-over-year.
"Due to the (interest) rates and many buyers preferring to rent instead, we are actually seeing a lot fewer buyers in the market than properties available," says Mike Opyd, managing broker of Re/Max Next in Chicago. "This results In buyers actually having options to choose from because of the minimal amount of competition from other buyers."

If you're planning to buy or selling your house, work with a real estate professional so you have the expert insights you need to make the best possible move today and we would love to assist, please fill out the form below.
WHO IS RI PRASAD LUXURY GROUP?
We are one of Chicago's leading providers of comprehensive real estate services. We are home to an ever-growing team of savvy & reputable local realtors who are community leaders, and customer-service-oriented staff. Whether you're looking to find a new home, sell your home, or invest in your future; let us be your trusted real estate advisors.
"Real Estate isn't just a profession, it is truly a obsession" - Ri Prasad