Common First-Time Homebuying Mistakes
Posted by Ri Prasad on Wednesday, March 15, 2023 at 9:30 AM
By Ri Prasad / March 15, 2023
Comment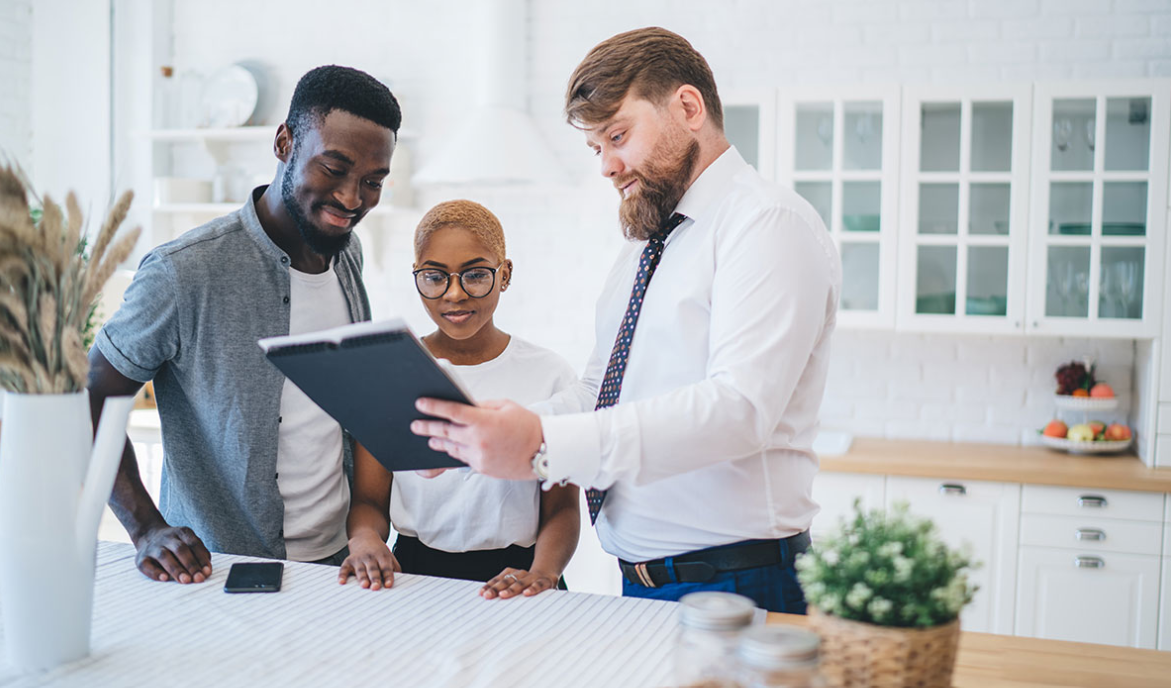 There are homebuying mistakes that are actually quite common. Of course buying a home is an exciting experience, especially for first-time property purchasers. But before you hit the home market, make sure to familiarize yourself with some of these common homebuying blunders.
Poor Budgeting
Many first-time buyers set themselves up for failure by poorly drafting budgets, according to U.S. News and World Report. Some don't plan well for future expenses and forget to take into account key homebuying costs like down payments, insurance, taxes or repair fees.
You can avoid this mistake by developing a robust budget that will still be valid decades down the line. Consider how forthcoming life changes like having children might affect your pocket book. And remember, home ownership involves more than just submitting mortgage payments. No matter what kind of house you ultimately choose, upkeep costs and other related expenses will be an ongoing concern. You should prepare for these expenditures with a detailed budget.
Skipping pre-qualification
Pre-qualification is an essential part of the homebuying process.
Making assumptions about your credit isn't a smart move. Before you start searching neighborhoods for the perfect place, get pre-qualified so you can go into each open house with an idea of what you can afford.
Choosing an inexperienced agent
Not all real estate agents possess ironclad qualifications. Unfortunately, many first-time buyers learn this through experience.
You should also judge their house-hunting skills. Most quality agents can rattle off listings that fit your requirements from memory. Additionally, see if they belong to any professional organizations like the National Association of Realtors.
Being too fussy
There's nothing wrong with having expectations, especially when house hunting. Of course, there's a substantial difference between must-haves and nice-to-haves. Still, many first-timers conflate the two and establish unrealistic homebuying aims.
As you tour homes, consider how their features fit into both your life and budget. Additionally, don't put too much focus on deal-breakers. Remember, once you own a home, you can make as many changes as you wish.
Skipping the home inspection
Some inexperienced buyers may forego home inspections to cut costs. Unfortunately, this move often has the exact opposite effect. In an attempt to save a few hundred bucks, these frugal property owners let major structural issues go unnoticed. Then, years later, they fork over thousands for repairs.
Before you sign on the dotted line and pick out paint colors, have a state-certified inspector walk through your new home. This way, you can spot minor problems that have the potential to become more serious. Plus, you might learn a thing or two.
If you are looking to avoid some common mistakes and become a pre-qualified home shopper, we'd love to assist. Please reach out to one of our experienced loan officers here at First Centennial Mortgage.
If you're planning to buy or selling your house, work with a real estate professional so you have the expert insights you need to make the best possible move today and we would love to assist, please fill out the form below.
WHO IS RI PRASAD LUXURY GROUP?
We are one of Chicago's leading providers of comprehensive real estate services. We are home to an ever-growing team of savvy & reputable local realtors who are community leaders, and customer-service-oriented staff. Whether you're looking to find a new home, sell your home, or invest in your future; let us be your trusted real estate advisors.
"Real Estate isn't just a profession, it is truly a obsession" - Ri Prasad