Home Maintenance Checklist For Every Season
Posted by Ri Prasad on Wednesday, July 13, 2022 at 9:00 AM
By Ri Prasad / July 13, 2022
Comment
Following a home maintenance checklist is a great way to ensure your property stays in tip-top shape, and dividing your maintenance tasks by season can help spread out costs and keep things more manageable so you don't get overwhelmed. Here's a handy home maintenance checklist of tasks for each season, as well as items to tackle monthly and yearly.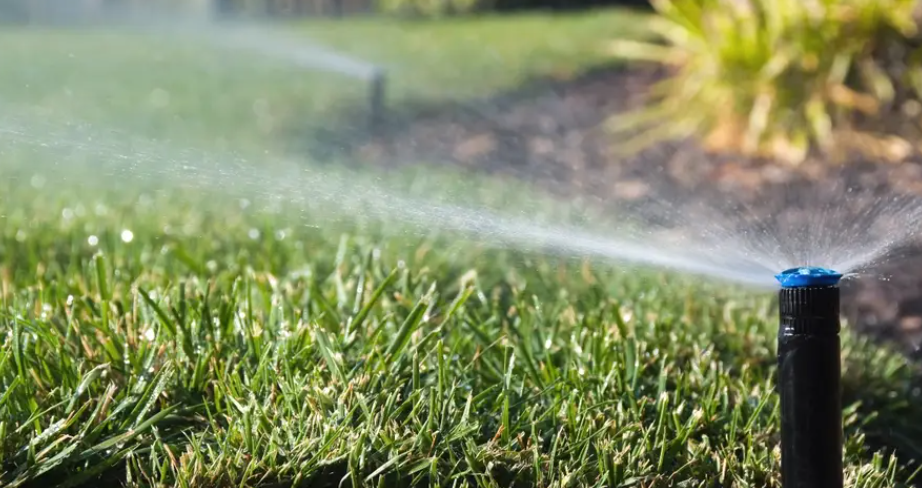 Seasonal home maintenance checklist
Winter
Inspect the roof, gutters and downspouts for damage or debris after snowstorms, if your area gets them.
Check the basement for water leaks during thaws.
Clean refrigerator and freezer drip pans, and vacuum the coils.
Ensure all electrical holiday decorations have tight connections and that any exterior decorations are labeled for outdoor use only.
Clean the kitchen exhaust hood and air filter of buildup. You'll be using your stove and oven a lot more during the holidays.
Check your water heater for leaks and pressure issues. Consider installing a leak detector to prevent costly flooding damage.
Spring
Check for damage to your roof from winter storms. During the spring and summer, get your roof inspected after major storms or hail to check for damage.
Blow out your sprinkler systems and restart outdoor water sources.
Uncover and check all exterior faucets for leaks or damage.
Have an HVAC professional inspect and maintain your air conditioning system.
Examine and replace extension cords that have become worn or damaged to avoid electrical fires.
Repair cracked, broken or uneven driveways and walkways to prevent trips and falls.
Check the shutoff valve at the water main and each plumbing fixture to make sure they work and aren't leaking.
Make sure your fire extinguisher is accessible and operable. Fire extinguishers cost about $20 to $40, depending on size.
Clean lint buildup from the clothes dryer exhaust duct, damper and space under the dryer to prevent fires.
Summer
Check play equipment for damage, and repair if necessary.
Inspect your wood deck or concrete patio for deterioration. Reseal your wood deck to extend its life and prevent water damage.
Hire an arborist or tree trimmer to remove damaged or dead trees that might fall on or near your home.
Examine exterior siding for chips or damage, and repair as needed.
Check window and door locks to ensure they lock properly.
Check your home for water leaks and/or damage.
Fall
Drain sprinkler systems and other outdoor water sources and cover outdoor pipes to prevent freezing.
Mow your lawn and winterize your garden. Bring plants in during cold spells to prevent frost damage.
Rake leaves and aerate your lawn. At the end of the season (and before snow falls, if applicable), clean the gutters.
Clean the interior of major kitchen appliances before the holidays.
Drain, clean and cover your swimming pool if you live in a colder climate.
Empty gas-powered lawn equipment of fuel to avoid damage.
Hire a certified chimney sweep to inspect and clean flues and vents.
Re-caulk/seal around doors and windows to keep cold air out.
Protect your air conditioning unit with a waterproof cover.
Clean lint buildup from the clothes dryer exhaust duct, damper and space under the dryer to prevent fires
Quick tips for hiring home maintenance pros
If you don't have the expertise or time to handle these tasks yourself, hiring a professional can help you stay on top of things. Here are quick tips on how to hire a contractor or service professional from Katherine Hutt, chief communications officer with the Better Business Bureau.
Ask friends and family for references. After you have some names to work with, look the providers up on BBB.org to check their rating for complaints against the business.
Make sure you read bids and contracts thoroughly. Don't let anyone pressure you to sign on the spot. If you don't understand something, ask for clarification.
Know the difference between an estimate and a contract. Ask for a spec sheet of what services or products you want so you can compare bids. When it's time to put things in writing, request a contract that details the warranties, payment schedule, itemized list of each service being performed and a timeline of completion.
Don't pay for projects upfront. This is especially true of major remodeling projects. Hutt recommends that you structure payments in three parts: one-third upfront (as a deposit), one-third halfway through and the final one-third after completion.
Protect yourself from subcontractors and suppliers. Add a clause in your contract requiring the contractor to pay all subcontractors and suppliers prior to final payment. Otherwise, those companies or individuals may come after you personally for payment and put a lien on your house, Hutt warned.
Looking for a contractor? Get my full list of Chicagoland Preferred Contractors here.