How to Buy a Home As-Is and Make Sure You're Protected
Posted by Ri Prasad on Tuesday, October 11, 2022 at 7:30 AM
By Ri Prasad / October 11, 2022
Comment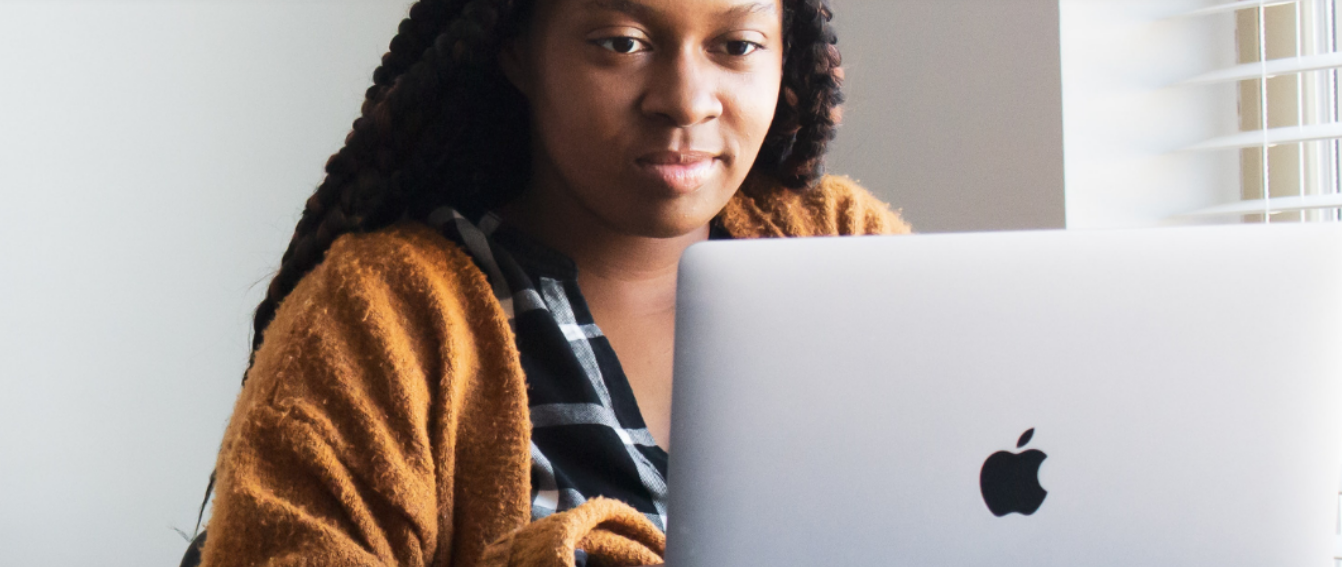 You're scrolling through your MLS listings, and there's a shockingly affordable new property available. It's your perfect style, and, even better, it's a bargain. You think it's almost too good to be true when you see one crucial caveat: It's selling "as-is." Red flags pop immediately into your head; you assume that can only be a nightmare.
But, while it's true some as-is homes require work only a contractor would dream of taking on, there can be more to these properties than meets the eyes. A seller might list a home as-is for any number of harmless reasons. In fact, it could end up being a perfect opportunity to get into your dream neighborhood. However, it's vital to do your due diligence before buying a home as-is to protect yourself or you might just end up wasting your investment on a money pit.
So how do you know if an as-is home is a challenge worth tackling? We compiled a comprehensive primer to walk you through what "as-is" actually means, what your rights are as a buyer, and how to find out if these properties are best left to the contractors or the perfect fit for you.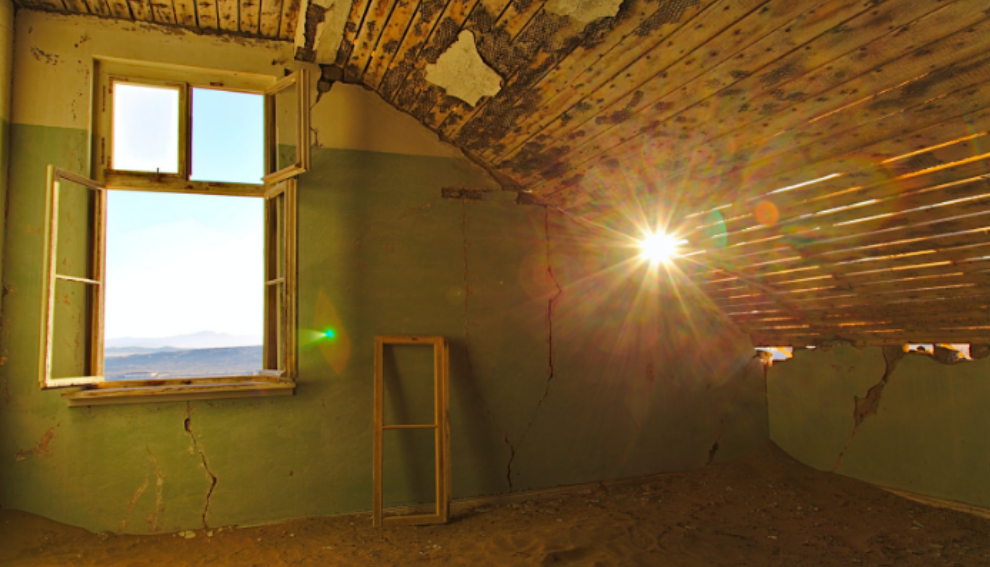 Source: (Max Murauer / Unsplash)
What does sold as-is mean?
When you see the term "sold as-is" on a listing or marketing material, that means the seller is telling you upfront they are selling the property in the exact condition you see it in. They aren't willing to do any repairs or offer any credits for items that are wrong in the home, no matter how severe.
An example: Let's say a property is listed as-is, and a home inspection finds a leaky roof and foundation issues. You'll be on the hook for the entirety of those repairs, and you can't expect any financial help from the seller if you pursue the sale.
Sometimes a seller can apply the as-is label to just a part of the home or specific items. For example, they may list a pool, fireplace, garage, or particular appliances as-is. In that case, that area or item is sold precisely how you see it, and, once again, you'll be responsible for any repairs. However, the seller may be willing to do repairs or offer concessions on issues found elsewhere in the house.
Why someone might list as-is
For most homebuyers, the as-is label signals a complete nightmare. But, while some as-is homes are in disarray, not all of them are broken beyond repair, says Ed Verdel, a New Jersey real estate agent with over 11 years of experience. A seller may list a home as-is for several reasons that may have nothing to do with the actual state of the house.
A seller may lack the resources or finances to complete repairs at the moment and doesn't want to have that contingency to sell the home. Another reason may be the seller wants to get rid of the home fast and doesn't want to spend time going back and forth on repairs. Verdel says that's especially common in houses that may have a bidding war.
On the other hand, a home in foreclosure might list as-is because the bank doesn't want to invest money or spend time on fixes. Or a house left to an inheritor or estate agent after a death might go as-is because it's too costly or time-consuming for them to locate and fix any issues in the home. In both cases, the sellers just want to get the house out of their hands as soon as possible.
As-is, where-is
In some as-is home sales, you might see a "where-is" specification added in. An "as-is, where-is" home means the seller is selling the house in its current state, with all known and unknown issues, as of the purchase contract. So any faults that arise after the contract is signed could affect the sale of the house.
For example, let's say a tree crashes through a window or the roof sometime after you and the seller signed the contract but before the closing. You may now be able to back out of the purchase since the house's condition has changed. If you're still confused, it's best to check with your real estate attorney about what rights the language in the contract gives you.
Biggest misconceptions of purchasing as-is
Given the risks of buying a home as-is, it's not surprising there are a good amount of misconceptions around the process. The biggest one, Verdel says, is that the buyer doesn't have any rights in the transaction. That, of course, isn't true. The buyer has several legal rights that allow them to protect themselves and make sure the seller is honest.
The first is the seller's disclosure. Each state varies on what the seller must disclose before the sale, but, generally, they have to do with the home's condition. So if the seller is aware of foundation issues, roof leaks, mold, or any issues on the premises, they must disclose that to the buyer. If not, they could face legal trouble.
Another misconception is that a home inspection isn't allowed. However, it is not only permitted in most cases but actually encouraged, Verdel says. An inspection can tell you upfront the exact issues with the house so you know what money you might have to spend down the line. It's also wise to add an inspection contingency in your purchase contract, so if the inspection shows more repairs than you expected, you can walk away.
"[It's a] misconception that [buyers] won't be able to back out of the deal if there are major inspection issues," Verdel says.
"That's going to come down to the language that is set in the contract by the attorney."
In other words, as-is doesn't necessarily mean you're forced to buy the property if the inspection shows major problems. Sometimes you still have the ability to back out.
Financing considerations for an as-is purchase
Many as-is home sales target professional investors looking for a cash purchase or rehabbers (think the TV show Flip or Flop). They plan to do extensive renovations to the property so they aren't worried about issues already in the home. However, for regular buyers looking to secure a home loan for their as-is purchase, there are a few lending requirements to consider.
All loan types have minimum property requirements (MPRs) a home must meet to qualify for a loan. These are designed to give the lender some assurance that they will likely be able to sell the house at a reasonable value in case of default and foreclosure.
Let's take a look at how MPRs differ for the most common loans.
FHA loans
FHA loans are government-backed loans geared toward buyers who may not qualify for a conventional loan. These loans have low down payment options and more accessible credit qualifications. Still, they require a detailed appraisal to make sure the house is safe for the home buyer.
According to the HUD Handbook, "the property must be free of all known environmental and safety hazards and adverse conditions that may affect the health and safety of the occupants." An appraiser will look at the foundation, roof, lot grade, ventilation, mechanical systems, heating, and electric systems when inspecting the house. If anything doesn't meet their standards and you're buying as-is, you as the buyer must complete any required repairs to finalize the loan (or use a renovation loan).
USDA loans
USDA loans are home loans backed by the U.S. Department of Agriculture and designed for homes in rural areas (the definition for "rural areas" isn't extremely strict, and many suburbs fit the requirements). The MPRs for these loans focus on the home being "decent, safe, and sanitary."
An inspector will examine the home to make sure it has adequate plumbing, water, and sewage systems; is structurally sound; has working heating and cooling; has an updated electrical system; and is free from termites and other pests. If the home doesn't meet these standards, the lender might require the seller to make repairs or you must complete them post-closing.
VA loans
These loans are backed by the Department of Veteran Affairs and are available for eligible service members, veterans, and their surviving spouses. The MPRs for VA loans are pretty strict compared to other loans, and they require a property to be near (but not entirely) move-in ready.
Overall, appraisers look for a home that is "safe, structurally sound and sanitary." They have an extensive list of complete requirements, but the significant issues they look for are:
Adequate drainage and low risk for flooding
Working electric systems and other utilities
A continuous supply of clean water
No obvious defects in the mechanical systems
Roof in good, non-leaking condition
Working heating system
Free of termites and other pests
Conventional loans
Conventional loans are loans not backed by the government; instead, they come from private lenders, like banks and credit unions. These are usually the most common types of home loans.
Most conventional loans are "conforming loans," meaning they fit the criteria and limits set by Fannie Mae and Freddie Mac. That also means they follow their MPRs, which are more lenient and forgiving than other loans.
Conventional loan lenders just want to make sure the home is "safe, sound and structurally secure." A lender can finance an as-is purchase as long as the issues aren't extensive and they "do not affect the safety, soundness, or structural integrity of the property." So, unless the home is rated as severely unsafe and severely structurally unsound, it should satisfy the MPRs without many issues.
However, there are times when a property is in such disrepair that you're unlikely to get a more traditional home loan for the property. In that case, you may need to pay cash or rethink if the property is worth taking on the extra risk.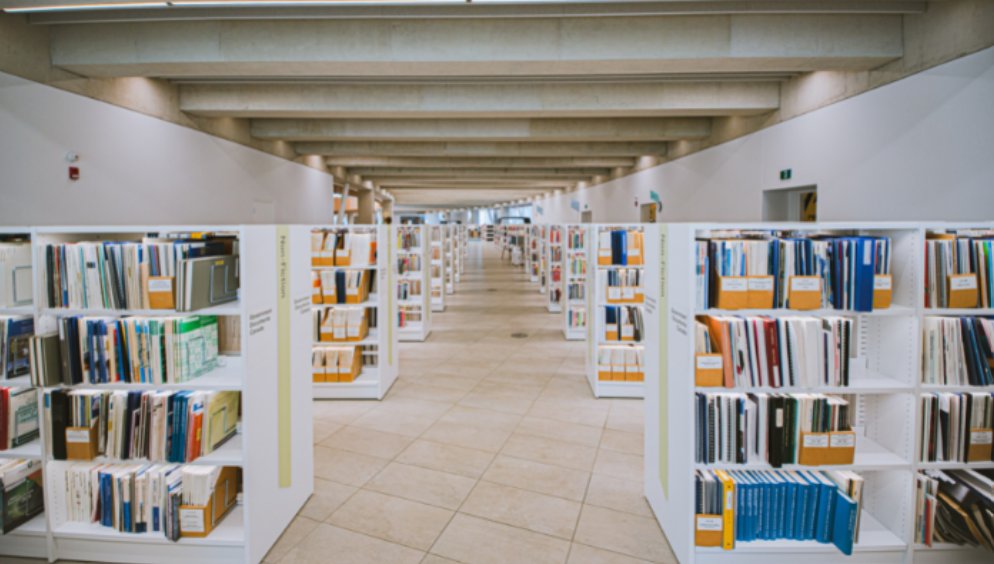 Source: (Ryunosuke Kikuno / Unsplash)
Considerations before purchasing a home as-is
Buying a home as-is can be a great opportunity. These homes are usually more affordable, and it may just be the bargain you're looking for to put your own stamp on a house. But it's essential to do the work to make sure you're making an informed decision that's smart for you and your needs. With the help of Verdel, who has worked with over 73% more single-family homes than other agents in his area, we've compiled the steps you should take to protect yourself before buying a home as-is.
Hire a top buyer agent
A top-notch, detailed buyer agent is invaluable in any home search, but specifically when buying a home as-is. They will ensure the offer package is done correctly, and they will use their network to put you in touch with the best attorneys, contractors, and inspectors they know. They will also give you their honest recommendations, giving you another person to discuss your thoughts with.
Hire a real estate attorney
This is the most important thing you can do before buying a home as-is, Verdel says. An experienced and attentive real estate attorney will make sure you fully understand what you're getting into and will explicitly lay out your options if things go awry in the course of the transaction. They can be expensive (around $150 to $350 an hour), but they are worth it. They will also write the language in your purchase contract to protect your rights as the buyer.
Get a home inspection
As we mentioned before, many buyers aren't aware this is still an option when buying a home as-is. However, it's worth it to pay on average $280 to $400 for an inspection to make sure there aren't thousands of dollars worth of repairs waiting for you in the home. Also, confirm that your attorney has an inspection contingency in writing so you can back out if the inspection shows more than you're willing to take on.
If you're worried about specific parts of the house after the inspection, it might be helpful to do a specialty inspection. Or ask a licensed contractor to examine the home for any significant concerns.
Conduct a title search
This step is pretty standard in most real estate transactions, but a title search will show you who owns the rights to the property. You'd assume it's the seller; however, there might be a lien or old claim on the house that even they didn't know about. A title search will protect you down the line from legal trouble or someone else later claiming they rightfully own the property (seems far-fetched, but it happens more than you think).
Examine the deed for any red flags
This is an easy step and one you can do yourself if you're up for it. Most deeds are public record, and you can find them through your local registrar of deeds or your state's website. Look for any liens or easements recorded alongside the deed since these will present some red flags. If you're unsure about what to look for, ask your real estate attorney.
Consult an insurance agent
Whether you're financing your purchase with a loan or buying with cash, it's essential to contact an insurance agent to find the best policy for your home. Insurance companies want to make sure they aren't insuring a home that's about to fall or might cost them a pretty penny in the future. A licensed agent will tell you what policies are available for buying as-is and what's covered in the case of significant issues.
Think about a home warranty
A home warranty is a contract or policy that covers the repair and replacement of your appliances and home systems, such as a furnace, oven, refrigerator, etc. It differs from home insurance in that it covers the normal aging and wear and tear of appliances. On the flip side, insurance covers unexpected events that damage your home.
For example, say you have a home warranty policy and your water heater breaks. The provider will pay for the repair or replacement of the water heater so you don't have to pay out of pocket. A home warranty allows you some peace of mind, knowing you have help to pay for maintenance expenses in your home.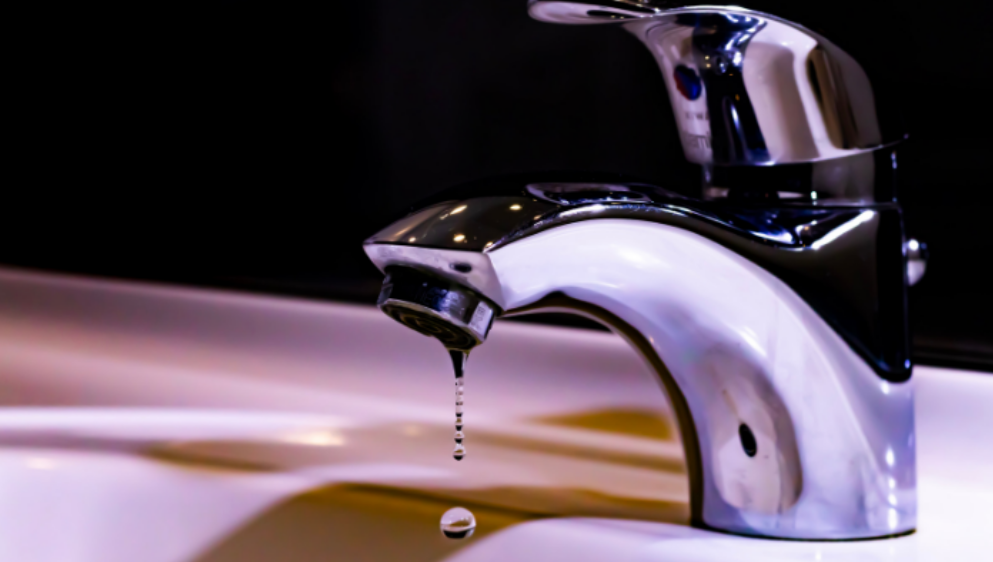 Source: (Jos Speetjens / Unsplash)
Is buying as-is right for you?
It's almost time to decide whether you'll pursue the home as-is or not. Let's take a final look at the pros and cons.
Pros
They're a bargain
This is the obvious advantage. Homes selling as-is are listed at a much lower price because it's expected there will be some work involved for the buyer. This is especially great if you know you're going to renovate the house no matter what, Verdel says. If you know you're putting in a new kitchen, cabinets that are falling apart and a broken oven might not mean much to you. An as-is home might just be an excellent opportunity for you to flip your first house.
Great for investors or cash buyers
All-cash sales made up 23% of all home transactions in March 2021 — a four-point increase from the same month a year prior — and as-is properties are very popular for cash buyers and developers. They're most likely looking for a fast sale so they can snatch up a home and start working. That's perfect for sellers listing as-is since they don't want to deal with the back and forth of repairs. So an as-is sale is a win-win for both parties.
Cons
You inherit all problems
That might seem obvious, but it's crucial to nail down that you inherit all problems that come with the home when purchasing as-is. You won't get any help from the seller in completing the actual repairs or financing them, so it's imperative to know that all issues are yours and yours alone.
There are a lot of risks
Remember in The Money Pit, where Tom Hanks believes he's found the perfect house for a bargain price only to end up with a crumbling staircase and holes in the floor? We're not saying that will happen when buying a home as-is, but it's at least a risk. Even if you complete a home inspection and do your due diligence, there might be more issues lurking around the house you're unable to see. You'll be responsible for all of those and any other worries the house presents — such as lien issues or legal troubles — down the line.
Eventually, buying a home as-is all comes down to what risks you're willing to take on. Maybe you decide the repairs are better left to the professionals. Or perhaps the price is worth any work — minor or not — you might have to take on to build your dream home.
Header Image Source: (Daniel Thomas / Unsplash)
If you are looking to buy or sell, we would love to assist, please fill out the form below.
WHO IS RI PRASAD LUXURY GROUP?
We are one of Chicago's leading providers of comprehensive real estate services. We are home to an ever-growing team of savvy & reputable local realtors who are community leaders, and customer-service-oriented staff. Whether you're looking to find a new home, sell your home, or invest in your future; let us be your trusted real estate advisors.
"Real Estate isn't just a profession, it is truly a obsession" - Ri Prasad