Mortgage Loan Denial and When to Apply Again
Posted by Ri Prasad on Monday, March 20, 2023 at 10:30 AM
By Ri Prasad / March 20, 2023
Comment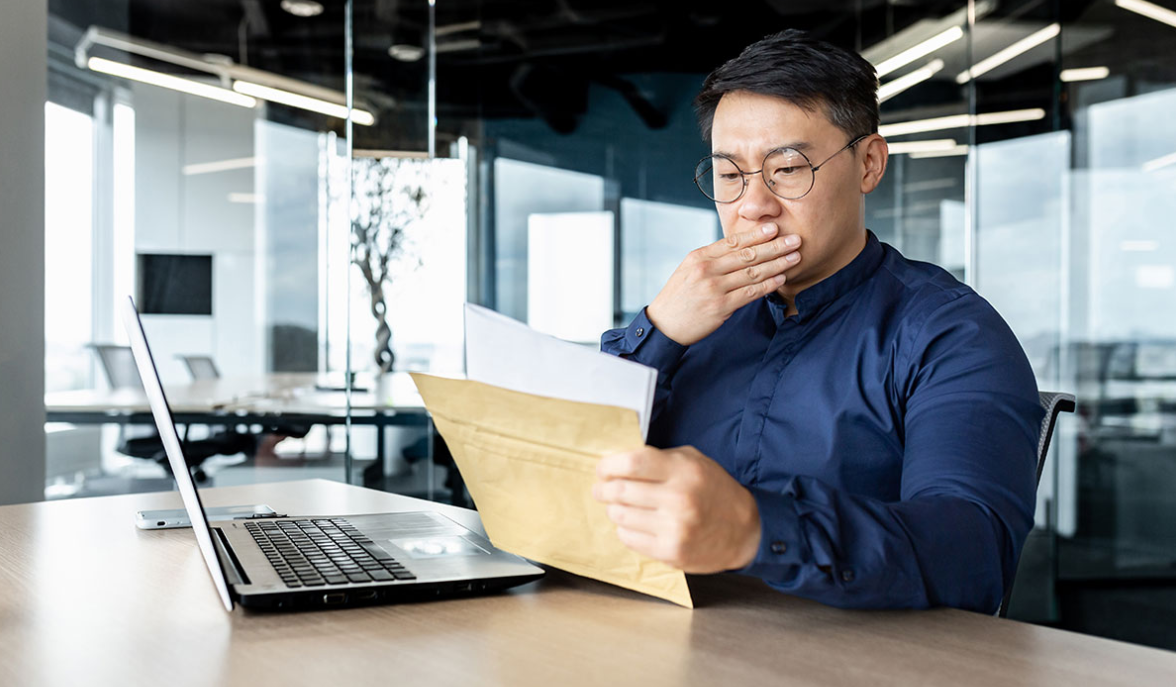 If your mortgage loan application was recently denied, you're likely wondering when you should apply again. If you don't want to get the same results, it's important to know what lead to the rejection.
By going through the following information, you can determine where you stand in the buyer's market in terms of finances and buyer experience. This way, you can avoid a mortgage loan rejection or find success when you apply again.
WHAT TO DO IF YOUR LOAN APPLICATION IS DECLINED?
After a loan application denial, you should remember that you can still apply for a loan through another application in the future. If you learn the reasons behind the denial and rectify them, there are high chances for your loan to get approved at the next attempt.
The next thing to do is to contact your loan officer. Lending institutions are legally obligated to tell you why your loan application was denied.
From there, you can learn why the denial came about in the first place. By preparing to resolve the root causes, you may not get your application for a mortgage loan denied again.
IDENTIFY 3 MAIN CAUSES OF THE DENIAL
Your loan application can be denied for reasons including but not limited to the following:
1. LOW CREDIT SCORE
If your credit score is below the minimum threshold for your lender, your application may not get approved. To get past this hurdle, you may need to improve your score. This can be achieved through making timely payments and settling some debt.
2. SHORT EMPLOYMENT PERIOD
If you have been with your current employer for less than the minimal timeframe allowed by your lender, you may need to spend more time with the employer before your application can be approved.
3. HIGH DEBT TO INCOME (DTI) RATIO
If a major portion of your monthly income is allocated towards your debt, you need to make adjustments. You can either strive to raise your overall income or pay down some of your existing debt before your loan can be approved.
HOW LONG SHOULD YOU WAIT?
If your application was denied, you don't have to wait for a certain period before you can apply again. But if you move forward with applying without resolving the issues at hand, your application can get denied again. It may also take a toll on your credit score. Whenever a lender does a hard credit inquiry during the application process, this affects your credit history.
With that being said, depending upon the reason for your loan application denial, you may have to wait for a certain period before you can apply for another loan. But this is not always necessary. That is why it's important to consider the reason why the loan rejection occurred and plan your next steps accordingly.
For instance, if your application was rejected due to a high debt to income ratio, you can take certain actions to reduce it and check your credit score before your next application. Alternatively, if your application was denied due to a short employment period, you simply need to wait it out until you have spent the minimum time with your employer according to your lender.
In any case, you should speak to your lender in detail before you move forward with another loan application. This reduces your chances of running into another loan application denial.
If you're planning to buy or selling your house, work with a real estate professional so you have the expert insights you need to make the best possible move today and we would love to assist, please fill out the form below.
WHO IS RI PRASAD LUXURY GROUP?
We are one of Chicago's leading providers of comprehensive real estate services. We are home to an ever-growing team of savvy & reputable local realtors who are community leaders, and customer-service-oriented staff. Whether you're looking to find a new home, sell your home, or invest in your future; let us be your trusted real estate advisors.
"Real Estate isn't just a profession, it is truly a obsession" - Ri Prasad