Pre-Qualified vs. Pre-Approved: What's the Difference?
Posted by Ri Prasad on Thursday, January 20, 2022 at 9:58 AM
By Ri Prasad / January 20, 2022
Comment
Most real estate buyers have heard that they need to pre-qualify or be pre-approved for a mortgage if they're looking to buy a property.
These are two key steps in the mortgage application process. Some people use the terms interchangeably, but there are important differences that every homebuyer should understand.
In this super hot market, it is essential buyer's have all of their ducks lined up in a row or they may miss out on their dream home.
The first step in the entire purchase process is understanding the difference between pre qualifying and pre approved to purchase.
Pre-qualifying
is just the first step. It gives you an idea of how large a loan you'll likely qualify for based on the information you provide.
Pre-approval
is the second step, a conditional commitment to actually grant you the mortgage. This is verified data which requires tax returns, credit check, employment verification and bank statements.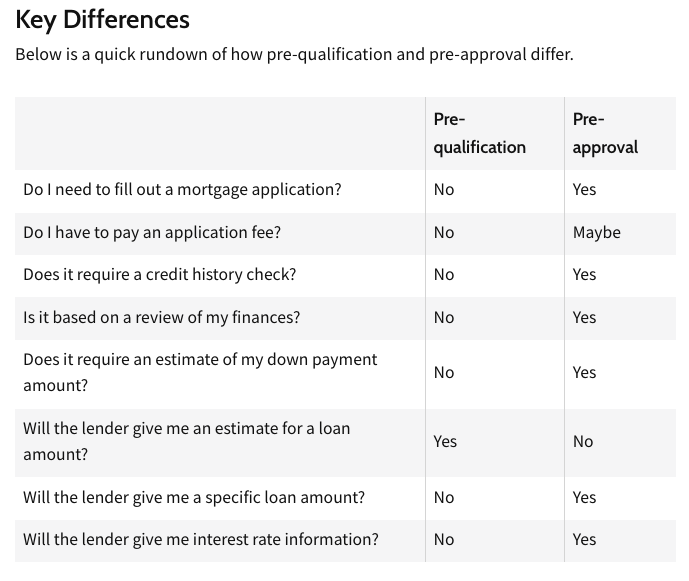 What is a Conditional Commitment?
The borrower receives a conditional commitment in writing for an exact loan amount after they've been pre-approved.
That is what you send you real estate agent so when you find the perfect place to call home, your offer letter will be submitted with your conditional commitment.
It is very important that if you are considering buying a home, you get your preapproval letter as soon as possible because it can take a few days to submit all of the paperwork and most sellers won't even accept or look at an offer without one.
Again, the pre-qualified amount isn't a sure thing, because it's based only on the information provided. It's just the amount the borrower might expect to get. A pre-qualified buyer doesn't carry the same weight as a pre-approved buyer, who has been more thoroughly investigated.
Pre-qualifying can nonetheless be helpful when it comes time to make an offer. A pre-qualification letter is required with an offer in our market, a seller won't even look at the offer. It is like saying I want to buy a million dollar home but where is the proof that I can actually purchase it?
Sellers are savvy and don't want to enter into a contract with a buyer who can't perform on the contract. It's one of the first questions we ask of a potential buyer: Have you met with a lender and determined your pre-qualification status?
If not, we advise options for lenders.
If yes, we request and keep on file a copy of the pre-qualification letter so when the moment comes they are ready to write a offer, we have everything in hand to secure the home!
Keep in mind that you don't have to shop at the top of your price range. Depending on the market, you might be able to get into a home you like for less money than you're approved for, leaving you with extra cash each month to set aside for retirement, kids' college funds, or checking something off your bucket list.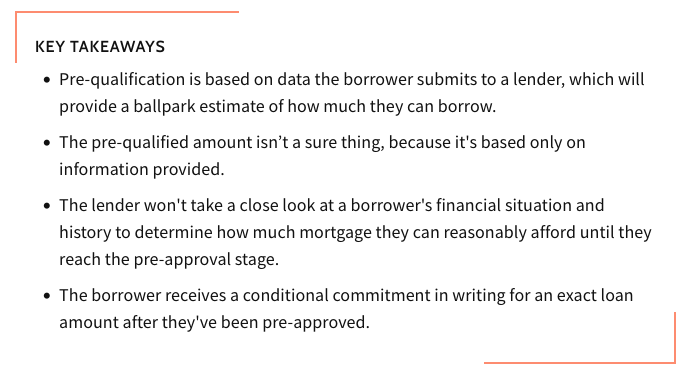 For more tips on how to prepare yourself to buy a home You can go to my YouTube channel right now to watch them all at once, just type in The Chicago View by Ri Prasad and you'll see a tab that says "Buyers".
WANT TO START THE PROCESS TO GET YOUR PREQUALIFICATION?
I only refer out real estate professionals whom I have personally worked with. My team of lenders, attorneys, home inspectors and appraisers are truly the best. Rest assured that I have worked with them on my personal deals and stand by my recommendations.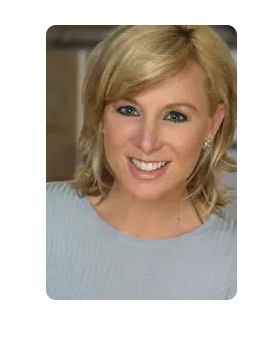 As your trusted Guaranteed Rate Loan Officer, my goal is to simplify the mortgage process, make your home loan experience easy to navigate and be available to you from application to closing. I take pride in thoroughly educating my customers throughout the mortgage transaction, so they fully understand their options and feel comfortable with their chosen loan program. Whether you are a first time home buyer or seasoned owner, you can trust me and my team with all of your home financing needs. Please reach out anytime using the contact information located on this page and use this website as a resource as you start your home financing journey.