Rentals spotlighted by White House for its commitments to renters
Posted by Ri Prasad on Thursday, March 30, 2023 at 8:00 AM
By Ri Prasad / March 30, 2023
Comment
Having access to a safe, decent and affordable place to live is core to our mission at Realtor.com®. That's why the White House recently spotlighted Realtor.com for its commitments to creating a more equitable and transparent rental market.
Realtor.com's Rentals team is honored and excited to have its commitments to the White House's Resident-Centered Property Management Practices Challenge featured in their press release as exemplary commitments for others in the industry to follow. Realtor.com was the only real estate brand and internet listings provider highlighted in the White House challenge announcement, and our commitments were noted by Forbes, the Washington Post and CNN.
Our commitment
Here is the commitment that Realtor.com pledged to support the White House challenge:
Realtor.com Rentals will pilot a new listing process through their DIY landlord product, Avail, highlighting units and landlords that indicate that they welcome Housing Choice Vouchers. As one of the most-visited real estate sites in the U.S., Realtor.com will be able to share this information with its nearly 5 million monthly rentals search visitors. They will also ensure that more than 1.3 million Avail renters have access to their application information so they can submit their application to multiple property owners on the platform without additional cost.
| | |
| --- | --- |
| Realtor.com's Rentals team is committed to leading the industry in creating a more transparent and equitable rental market. According to Realtor.com's vice president for rentals Ryan Coon, "The White House's challenge gives us an opportunity to demonstrate our commitment to supporting renters in their search for their next home. As one of the most-visited real estate sites in the US, Realtor.com is trying to make it easier for renters to find a home that meets their needs in the face of hefty market challenges, and we're not alone. Working together with the White House, our property management and landlord customers, and others in the industry, we'll continue to innovate and find solutions that help bring more people home." | |
Making the search for quality, affordable housing easier
Our commitment focused on two important avenues to advance the availability of affordable housing. First, the Housing Choice Voucher program, (sometimes referred to as "Section 8"), which is the federal government's program for assisting very low-income families, the elderly, and those with disabilities to afford decent, safe, and sanitary housing in the private market.
Our commitment will help renters with a Housing Choice Voucher—who often struggle to find housing—more easily identify available rental units.
To help renters overcome this barrier, Realtor.com Rentals' DIY landlord product, Avail, will pilot a new listings process where landlords can highlight their units to households using a Housing Choice Voucher. This will also be displayed in the Realtor.com/Rentals search experience. This new process will remove the guesswork for renters, while also educating landlords about the voucher program and its benefits, both combating stigma surrounding it and encouraging greater participation from landlords.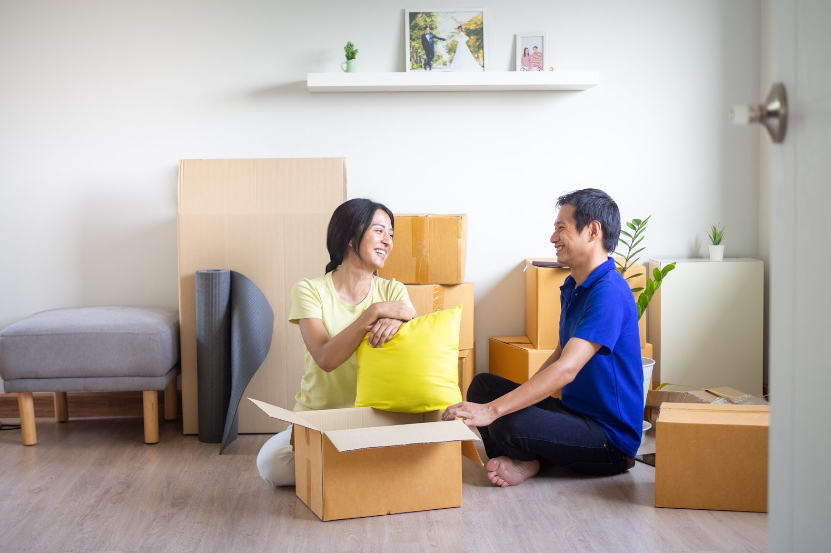 Easing the rental application fee burden
Our second commitment is to ensure that renters are given access to their application information, and then have the ability to submit their application to multiple property owners without additional cost. Rental application fees can vary wildly, and the expense of applying to multiple places can be a barrier to finding affordable housing. Giving renters access to their application information on our Avail platform, so they can submit their application to multiple property owners without additional cost, will help ease the burden for renters.
We are proud to make these commitments and believe they are beneficial for both renters and landlords. At Realtor.com, we are building a rental experience that is fast and easy to use, and that is guided and personalized to a consumer's specific needs and preferences, and our commitments to a more equitable and transparent rental market will bring renters even greater value in the future.
More to come
Realtor.com Rentals also participates in the White House's Monthly Rental Market Roundtable, advising housing leadership at the White House and other federal agencies on current trends in the rental market, and we look forward to continuing our work with them in other ways. Stay tuned for more to come on our commitments and other activities.
If you're planning to buy or selling your house, work with a real estate professional so you have the expert insights you need to make the best possible move today and we would love to assist, please fill out the form below.

WHO IS RI PRASAD LUXURY GROUP?
We are one of Chicago's leading providers of comprehensive real estate services. We are home to an ever-growing team of savvy & reputable local realtors who are community leaders, and customer-service-oriented staff. Whether you're looking to find a new home, sell your home, or invest in your future; let us be your trusted real estate advisors.
"Real Estate isn't just a profession, it is truly a obsession" - Ri Prasad