Sneak Peek! Surprising Amazon Prime Day Deals You Had No Clue Existed for Your Home—and Will Love
Posted by Ri Prasad on Tuesday, July 12, 2022 at 3:00 PM
By Ri Prasad / July 12, 2022
Comment
Another Amazon Prime Day, another deal on a flat-screen TV or smart home device. Right?
Well, yes, the annual two-day online megasale will include those items—and if you need 'em, you should grab 'em.
But to make things more fun this year, we dug around and found some astonishing gems that will be on sale that you probably never even knew existed. And we're not kidding when we say they might have the potential to truly transform your life at home.
"An item is only a good deal if it's something you will use or enjoy," says online selling expert Deb Colameta, author of "Best Offer, Best Life!" and host of the "Upcycling With Deb" podcast. "Don't be lured by a low price unless you are sure the purchase will add value to your life."
Colameta also recommends you consider the physical size of an item. In other words, can you afford it and the amount of space it takes up in your home?
And, whether it's Prime Day or any day, compare prices from different retailers for a few minutes before adding anything to your cart.
"If you are an educated consumer, it's easy to spot the best deals and true markdowns," says Colameta. "You could save even more by shopping elsewhere. Or better yet—move forward confidently with your Amazon Prime Day purchase."
Finally, if you're looking for a reason to buy one of these out-of-the-ordinary items we uncovered, but can't quite rationalize it for yourself, consider gifting.
"Think about upcoming birthdays and holidays—you can scratch the itch to bargain shop while crossing off items from a gift list," adds Colameta.
1. Mattress vacuum cleaner
Dust mites be gone with this powerful little sucker!
Did you know the average mattress can contain anywhere from 100,000 to 10 million dust mites? Ewww! And that dust mites can make up 10% of the weight of a 2-year-old pillow and their droppings. Gross, right?!
Instead of sleeping in a bed of bugs, suck up those little mattress dwellers with the IRIS USA mattress vacuum cleaner ($84.99, 15% off the regular price).
This lightweight vacuum with a powerful Cyclone Stream head vibrates 6,000 times a minute to liberate mites, pollen, and dander from your mattress. It also has a built-in sensor to tell you in a red, yellow, and green light fashion if you've sucked up enough dust.
The vacuum also works on pillows, blankets, futons, and more. (BRB—gotta go vacuum everything now.)
2. Cut-resistant gloves
Make it harder to lose a finger.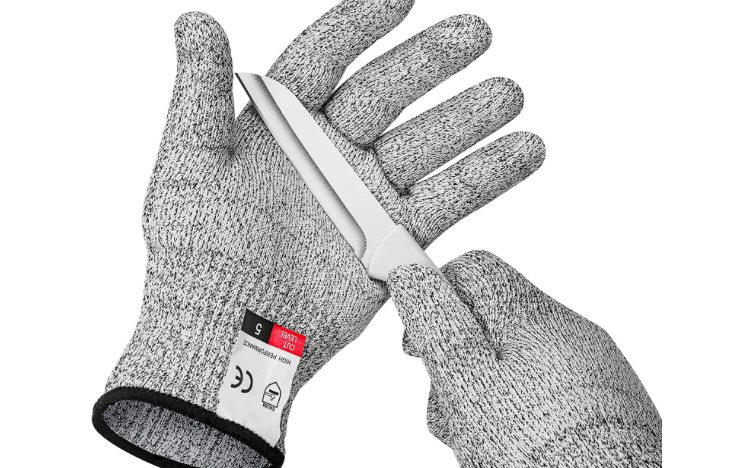 Have a tendency to chop a little more than onions when you're cooking?
Nix the nicks with these Mearens cut-resistant, food-grade safety gloves ($11.99, 33% off). Made of 13-gauge knitted, seamless fiber HHPE material, these gloves clock in at a grade 5 safety level, which means you'll have to work really hard to cut yourself through them.
Suitable for everything from oyster shucking to meat slicing to woodworking, they're also helpful for keeping you protected while cleaning up after other types of accidents (like picking up broken glass).
They are machine-washable and come in small, medium, large, and extra-large. In other words, equal opportunity hand protection.
3. Premium clear ice-ball maker
Make your bar top shelf with this addition.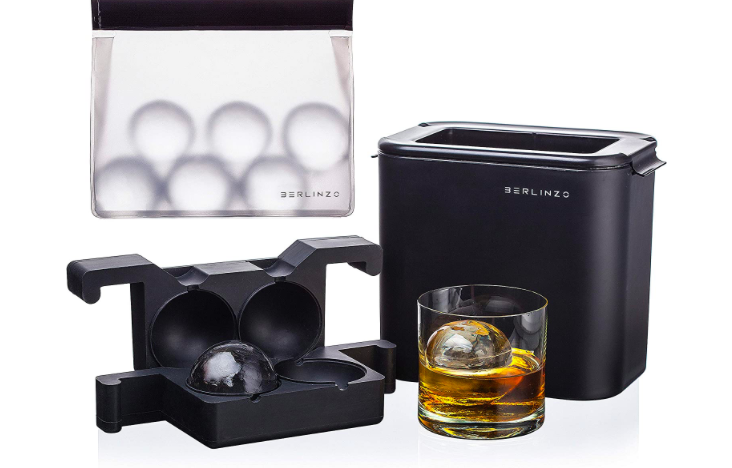 Ready to level up your at-home bar situation and become a baller?
Formed in BPA-free silicone molds, the ice from the Berlinzo premium clear ice-ball maker ($43.30, 46% off) rivals those found in the whiskey at any premier bar. Each perfectly round 2.4-inch ice sphere will last through two (or three, we're not judging) drinks.
The ice balls look sophisticated—and the maker comes with an ice storage bag, which you'll want if you're planning a party since it takes 24 hours to make one set of balls. But we've heard good things come to those who wait (or slowly sip).
4. Personal steam sauna
It's like a spa in your bedroom.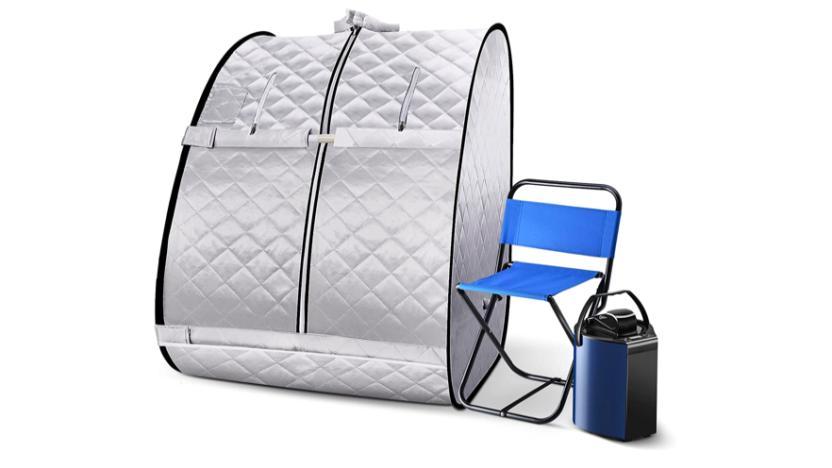 If you're the type who'd rather chill out by getting hot and steamy, this Sunakie personal steam sauna ($135.99, 24% off) might be just the at-home spa solution you're seeking.
The 3-liter, 800-watt steam generator can heat your own little portable tent to a sultry 149 degrees Fahrenheit! There's also a digital display to help you keep track of the time and temperature. And the best part is that it's highly storable. (The tent part folds up to fit in a large dresser drawer if you don't want to leave it out.)
In our current world, where sharing air with people in a highly transmissible, moist environment is probably not the safest idea, this brings a spa option into your little corner for less than the price of a massage.
5. Inflatable movie screen
Go to the movies—outside.
It's like going to a drive-in movie but in your backyard.
This 16-foot Outtoy inflatable projection screen ($118.99, 15% off) is the perfect solution for socially distanced summer gatherings. And it's the ultimate blow-up toy that inflates in minutes. (Plug it in and voilà!)
Made of high-quality polyester, it doesn't wrinkle and can handle inclement weather. (Though winds over 10 mph might require added sandbags at the base.) And like those inflatable holiday decorations you see in people's yards, it also deflates and packs away easily.
Note that you will need a separate outdoor projector to shine your film of choice on the screen. But that might be another Prime Day purchase worth the hunt.
6. Handheld steam cleaner and sanitizer
Clean and sanitize all your hard surfaces with a shot of steam.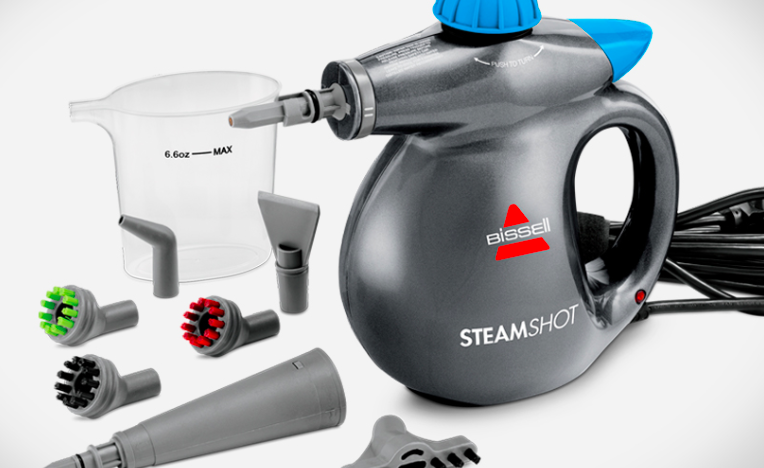 Don't like getting your hands dirty? Then try steam-cleaning your surfaces!
The Bissell SteamShot handheld steam cleaner ($31.04, 14% off) uses 100 watts of high-pressure steam for chemical-free cleaning. (It's safe around kids and pets.) Plus, it sanitizes by eliminating 99.9% of all germs and bacteria.
And with seven different nozzles and brushes, it can be used everywhere in the bathroom. (Goodbye, yucky sink, toilet chores, and grout degunking.) It's also great for getting stuck-on messes off hard-to-clean areas in the kitchen without chemicals you don't want in your food.
Need to disinfect your kids' stuffed animals? You'll save real-life animals as well. A portion of each purchase goes to the Bissell Pet Foundation to help save homeless pets.
7. Biometric fingerprint safe
There are three ways to get into this safe, including your finger.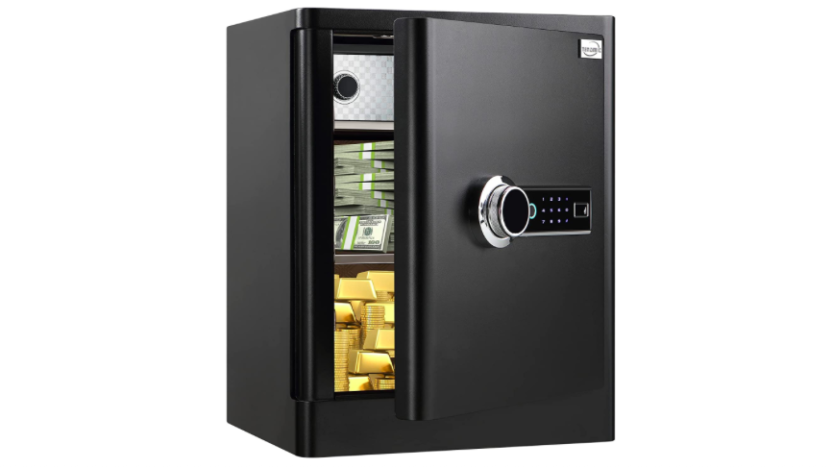 You know you must keep your valuables locked away from intruders, and this deal will help you do that.
Taking a page right out of "Mission Impossible," the Tenamic fingerprint safe box ($322.99, 35% off) gives you 3.83 cubic feet of safe space that only your fingerprint can access. OK, fine, you can also get into it with a key or code in an emergency.
Plus, for even more valuable stuff, there is a separate safety box within the safe and a hidden compartment in the bottom of the leather-lined box. Good luck trying to crack this one, burglars.
8. LED handheld showerhead
This shower can light up your life.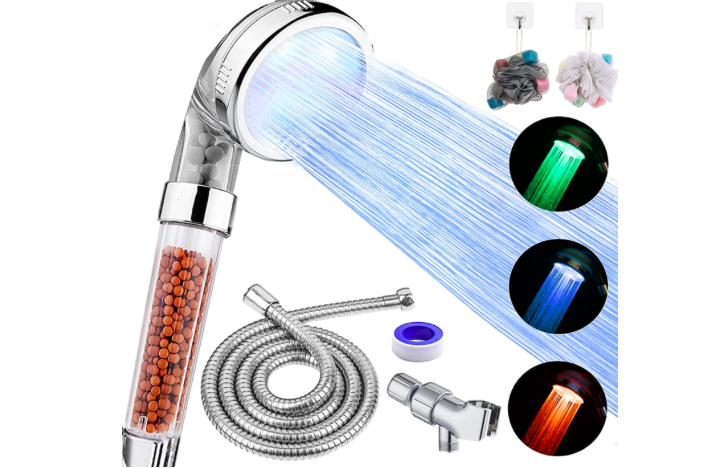 Looking for a shower and a show? Enter the Fastras LED hand-held, high-pressure showerhead ($19.99, 50% off), which adds whimsy to not only your shower time but also water filtration and 200% extra water pressure.
The LED lights are predicated on the water temperature—cold is green, warm is blue, hot is red. And the beads in the handle can help purify and filter your H2O, improving its pH balance. It also comes with a 360-degree rotating shower holder and two shower sponges.
Reviewers say it's easy to install and worth it for the kitsch factor.
9. Fly fan
Keep bugs off your food with these clever little fans.
Shoo, fly. No, seriously, flies be gone! The Patiosir fly fan ($23.19, 46% off) is one of those gadgets you didn't know you needed until you couldn't live without it.
Put it on a table—inside or out—and the spinning soft-touch blades with holographic dots will help keep flies and other annoying winged insects away so you can eat in peace.
Imagine having dinner outside on your deck without doing a wild swatting dance the whole time. That's definitely a deal in its prime!